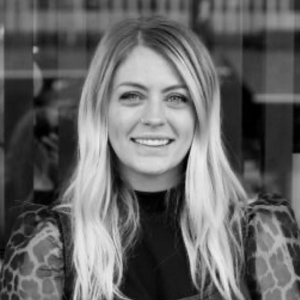 Nicola - Salon Partner
Nicola has worked her way through a wide range of positions within the hair industry before moving up to the most exciting position of all – salon partner! She has a true passion for hair which really shows through her beautiful work. Nicola is a blonde specialist and creates gorgeous looks to compliment each guest. Leading the St Kilda team, Nicola is driven to always be on top of the game and continue growing as a stylist with her team. If you can't find her in the salon, she's most likely spending time with her dog Roxy.
What are my top 3 favourite things…? My dog, popcorn, and family time!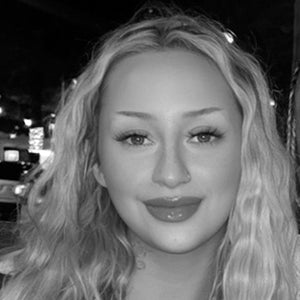 Shelby - Salon Coordinator
Shelby is a valuable member of the Oscar Oscar St Kilda family, adding an elegant touch of sophistication to the salon coordinator role. With extensive experience in retail, Shelby excels at providing personalised service and recommending the perfect products and routines for clients to look and feel their best.
Her attention to detail is unmatched, and she meticulously organises the salon to ensure a seamless and luxurious experience for every client. Shelby takes pride in fostering a familial dynamic with the team at Oscar Oscar, promoting both productivity and a fun atmosphere.
Shelby's drive in the salon comes from her desire to not only care for clients but truly pamper them. Her dedication shines through in her work, and clients return for her personalised touch and unrivaled service. With her sophisticated approach and passion for beautiful hair, Shelby is a standout member of the Oscar Oscar team, leaving clients feeling their most luxurious.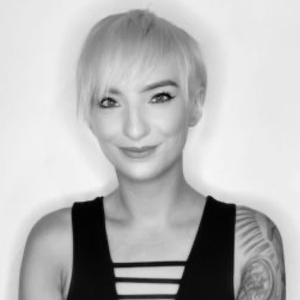 Cathy - Senior Director Stylist
Cathy is an internationally trained, Redken certified colourist and educator, with over 14 years of experience. As a true master of colour Cathy specialises in contouring, flying and freehand colour and always achieves impeccable results. She's everyone's go-to stylist for gorgeous balayage and highlights. Cathy strives to inspire her team with her bubbly personality each and every day.
When I'm not in salon you'll find me?… walking my gorgeous dogs, or enjoying one of Melbourne's finest assets, great coffee!
Danyca - Premier Stylist
With 6 years of industry experience, I
have taken a passion for bespoke colour work including blondes, balayage, coppers and fashion colours. Especially pinks and rainbows! I had the opportunity to learn the best styling techniques at Aus Fashion Week in 2022 as a part of the Redken style crew and have done training courses with the best colourists in the country. As a curly girl, I understand how hard it can be to find a hairdresser who understands your hair struggles and pride myself on creating a tailored haircut for your type of curl and creating a dimensional colour to enhance the natural texture.
My top 3 favourite things are dogs, summer and Christmas! 
Lily - Senior Stylist
Lily is a dynamic and accomplished Senior Stylist at Oscar Oscar Salon in St Kilda. With almost 5 years of experience in the industry, Lily's passion for hairdressing and expertise in color make her a valuable asset to the salon. She started her career in Wollongong, NSW, and now brings her talent and creativity to the vibrant team at Oscar Oscar. Lily's specialties are creating stunning and natural looking
color transformations, particularly in lived-in blondes and brondes. Her dedication to her craft and commitment to delivering exceptional results make her a sought-after stylist in the industry.
What are my top 3 favourite things…? A good cocktail, Trying new food and live music.
Chloe - Emerging Stylist
Chloe has just set foot into the hair industry, beginning her apprentice after finishing school full time. She has the skill of throwing herself into any situation! She is driven by the amazing team she works alongside who motivate her every day, and by seeing how happy her clients are upon leaving the salon.
If I could sit down to dinner with anyone alive or dead I would choose…young Leonardo DiCaprio because…who wouldn't!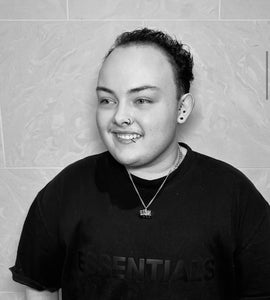 Kye - Emerging Stylist
Meet Kye, valued team member at Oscar Oscar St Kilda. With three years of hairdressing experience, Kye is a Keratin and braids specialist. His special interest lies in colouring, whether you have grey hair, curly hair, or are after long hair styling, Kye is your go-to. Nothing makes Kye happier than making his guests look and feel beautiful.
My favourite things are…. my team members at OO St Kilda!
Louisa
Louisa's biography is coming soon...
About the SALON
Oscar Oscar Salons in the heart of St Kilda on the iconic
shopping and dining strip at 112 Acland St.
Salon Partner Nicola Noakes leads our St Kilda hairdressing team who are adored by Melbourne's top fashion and beauty bloggers for their on-trend cutting and hair colouring techniques.
The team are renowned for creating more than just beautiful hair, they aim to create the best hairdressing experience in Australia with luxury services, the world's best hair-care and styling products, relaxing treatments, indulgent client refreshment menus and sleek salon designs.