Nathan - Salon Director
Sought after & highly skilled –Nathan Armagnacq brings years of experience to the Oscar Oscar Brand, as one of the group, if not the countries, most talented colourists. Renowned for his colour corrections & bespoke blondes, time in salon with Nathan is time very well spent. Leading the team at Chadstone, Nathan continues to take the industry by storm, having worked among the Redken Artistic Team and having placed as a Semi-Finalist in the 2018 Wella Trend Vision Competition.
On the top of my playlist right now?… Cyndi Lauper – what's not to love about her!
Jacky - Salon Director
As the 2018 Victorian Hairdresser of the Year, Jacky Chan is renowned for his ability to create technical up-styles, high street glamour and immaculate style-cuts with a rock star edge. Jacky has worked with a number of A-listers from Natalie Bassingthwaite to Zoe Foster Blake and has been part of some impressive teams with Redken Australia, Mac Cosmetics and Shu Uemura. His fashion-forward personality, creative soul & impressive skills makes him one to watch.
If I could sit down to dinner with anyone it would be?… Andy Goldsworthy (artist), his innate ability to capture a moment in time gets me.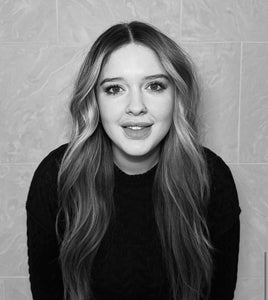 Lydia - Master Stylist
Lydia is a star in the OO family with a natural flair for hair! Lydia is passionate about creating bespoke, personalised results for her guests to ensure they leave the salon feeling confident and refreshed. Lydia is in high demand for her exceptional skills in hair extension applications and on-trend styling. She thrives on a big transformation, and of course, all things colouring copper and reds. 
When I'm not in the salon you will find me?… spending time with my family or discovering a new walking track.
Mandy - Master Stylist
As a Redken certified colourist, Mandy's freehand contouring is to die for and her instinctive understanding of the 'right' shade of blonde has earned her a very loyal following. Mandy loves nothing more than pampering her guests and helping them to feel their best!
When I'm not in salon you'll find me?… hanging out with my little lady and sipping on cups of coffee around Melbourne!
Klara - Master Stylist
With a wealth of experience, Klara has been in the industry for 15 years now and she couldn't imagine herself doing anything else. Klara's passion has taken her across the globe to London, where she studied, and also worked as a hairdresser for several years. She has also worked at Melbourne Fashion Week 10 years running, and became an Educator for L'Oreal working in India, Singapore, and Bangkok. Klara has now found her home at Oscar Oscar Chadstone, specialising in all things colour, especially beautiful blondes, and extensions. 
What drives you in the salon?…I truly love what I do. I feel like I've never worked a day in my life as it's an absolute pleasure to put love and happiness into every guest.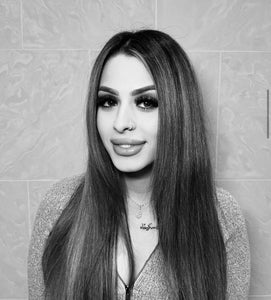 Heba - Premier Stylist
Heba is going on 9 years in the hairdressing industry and it shows! This girl is a true master at producing gorgeous ombré and balayage looks. For creative and edgy cuts or styles, Heba shines! Heba is all about creating a wonderful salon environment with great teamwork and always having a laugh with her guests.
If you could sit down to dinner with anyone dead or alive who would it be and why?… My mum, she always told me to never give up and keep striving for what I want.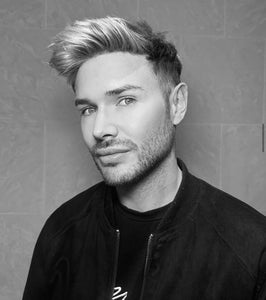 Daniel - Premier Stylist
Daniel is your new beauty guru for all things glam! Over 16 years into his hairdressing career, he has mastered the perfect tailored blonde as well as a gorgeous Hollywood glamour styling technique! Along with his makeup skills and background, Daniel is an expert when it comes to total transformation. The driving factor: having the ability to transform the way his guests feel about themselves both inside, and out.
My top 3 favourite things are… my chihuahua Casper and my 2 cats Remy and Rupert.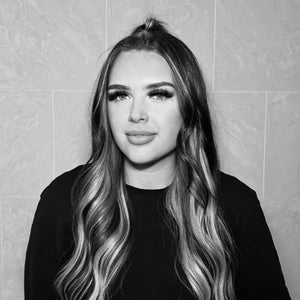 Katrina - Senior Stylist
Meet Katrina, our talented Senior Stylist at Oscar Oscar Chadstone! With a passion for long hair, blondes, and glam looks, Katrina is here to make you shine. She thrives on building connections with clients, creating smiles that last. Beyond the salon, Katrina loves hiking, traveling, and embarking on little adventures. If she could have dinner with anyone, it would be the legendary Prince. Right now, her playlist is filled with his iconic tunes. Experience Katrina's funky touch and let her work her magic!
My 3 favorite things are?… My dogs, family, and friends. 
Claire - Emerging Stylist
Claire started her apprenticeship with us at Oscar oscar Doncaster. She took a break to live in Ireland for a year before returning to Oscar Oscar at the Chadstone salon as a Salon Coordinator. Seeing the stylists with their guests results inspired her to get back on the floor. Now, Claire is a star stylist, especially for long hair. She is also your go-to stylist for beautiful blow waves or a shiny fresh Keratin treatment.
My favourite things are…. My 3 cats Aero, Poppy and Tiko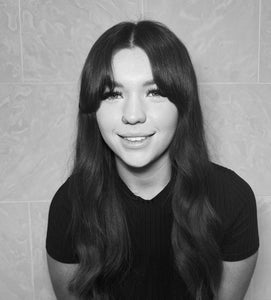 Maddison - Emerging Stylist
Maddison has been in the hairdressing industry for over a year. Her favourite aspect is being able to see the big transformations and how much of a difference the beautiful hair refreshes make! She is a Keratin speacialist who creates the ultimate smooth glossy hair. Additionally, if you're looking for some gorgeous curls or perfect blow waves, Maddison is your girl! 
My favourite things are…. My little brother, clothes, and going out for dinner.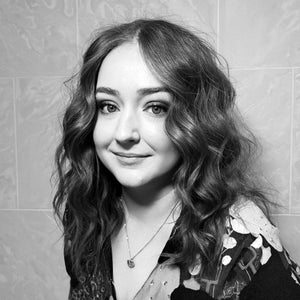 Suzanne - Salon Coordinator
About the SALON
Victorian Salon Business of the Year 2021, Oscar Oscar Chadstone first opened its doors in 2009 and has since made its mark on the prestigious Chadstone Fashion Capital, delivering a level of service in Melbourne that is truly unrivalled. Led by two of the most talented hairdressers in Australia, Jacky Chan and Nathan Armagnacq, the team at Chadstone are full of passion and creative expertise. Among them, are award-winning hair stylists who have exceptional skill-sets and a cult following – their loyal clientele know they're in the hands of the best in the business.
A haven of comfort and indulgence, the team at Chadstone never fail to deliver a 6-star service using the world's best hair-care, styling products, and relaxing treatments in their luxurious salon environment. They are known for consistently delivering beautiful results by creating on-trend looks with artistic and creative flair, which has earned them a trusted and respected reputation throughout Melbourne. The salon is situated next to Laurent and the David Jones entrance on the lower ground level.
Salon Partners, Jacky and Nathan, are the dynamic duo leading their team of hairdressing professionals, and who are idolised by Melbourne's top fashion and beauty bloggers for their on-trend cutting, styling and extraordinary colouring techniques. As the Victorian Hairdresser of the Year 2018 and Finalist in Creative Colourist of the Year 2019, Jacky and Nathan have both established themselves as two of the best in the industry. Together, Nathan and Jacky channel their creative energy into the salon, producing a strong team of artists who specialise in colour transformations, precision style-cuts, blondes and balayage, and colour corrections. They also regularly participate in prestigious fashion events such as Australian Fashion Week, and provide expert hair advice and styling tips for some of Australia's leading fashion publications.
"Oscar Oscar Salons are definitely a step above your regular salon. The experience from the moment you step foot inside is welcoming, with their unique personalised relaxation and hand massages transporting you instantly to a sense of calmness, no matter how hectic your day has been. As a regular monthly client of over 8yrs I can truly say that salon staff have always delivered on my expectations and hold a wealth of knowledge as a team. They always guarantee that you'll leave with a smile and feeling ever so glamorous. A big thank you to the team at Oscar Hair Salons in Queensland and in Chadstone, Melbourne for always being our saviours!"
– Natasha Bergman & Michael Smith