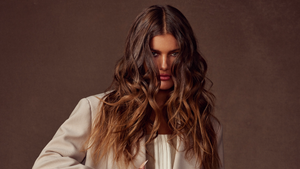 Questions
Discover our extensive online service menu and indulge in a range of luxurious treatments and services at our salons throughout Australia. From cutting and colouring to extensions and treatments, we offer a wide selection of premium services. With a commitment to using only the finest hair care and styling products, we take pride in delivering exceptional results for our valued guests. Our meticulously curated service menu guarantees an unparalleled salon experience that is truly exceptional.
Oscar Oscar Salons offers a versatile array of styling services suitable for hair of all types and lengths. Whether you're seeking classic elegance for a wedding, a chic and modern look for a formal event, or simply require regular trims and colour maintenance, our skilled stylists have you covered. We understand the importance of each occasion and how your hair can significantly contribute to your overall look and confidence. With our keen aesthetic sensibility and attention to detail, we assure you that you will leave our salon looking radiant and ready for any event that comes your way.
At Oscar Oscar Salons, we believe in providing nothing short of the best for our esteemed clientele. Hence, we meticulously curate our selection to include the most luxurious hair care products from prestigious global leaders in the industry, renowned for their unsurpassed quality and proven efficacy. These include the likes of Kerastase, known for their scientifically advanced hair care solutions, and Redken Colour, a pioneer in salon hair colouring. Additionally, we use the plant-powered products of Aveda, alongside WILDE, lauded for their natural and sustainable products. Furthermore, we incorporate the high-performing, award-winning range of Oribe, recognised for their signature fragrance and high-quality ingredients. Through this elite roster of products, we ensure that our guests experience unparalleled hair care treatments and services that leave them with radiant, healthy, and vibrant tresses.
Achieve the hair of your dreams at Oscar Oscar Salons with our selection of the highest-quality hair extensions including tape, weft extensions, and keratin bond extensions. Our professional stylists carefully cut and style these extensions to fit seamlessly into your natural hair, fulfilling your desire for long, luscious locks or added volume for any hair length. For a detailed price breakdown, we invite you to book a consultation with one of our seasoned stylists. We also offer the convenience of payment through AfterPay or ZIP. Elevate your style and transform your hair with our premium extensions at Oscar Oscar Salons. BOOK ONLINE for your complimentary consultation to receive a personalised quote. Rest assured, we use only the finest quality extensions from leading brands such as Showpony, Liberty, and Great Lengths.
Indeed, at Oscar Oscar Salons, our stylists are consummate professionals, well-versed in a broad spectrum of hair colouring techniques. Prioritizing continuous training and education, all Oscar Oscar stylists, regardless of their level, are engaged in an ongoing journey of professional development. Furthermore, our stylists contribute to a multitude of editorial campaigns and also grace the stages of the illustrious Australian Fashion Week Shows. This participation ensures that we are not merely abreast of the latest trends but indeed, we are the trendsetters in the industry. Our services encompass a wide array of colour transformations, from comprehensive colour changes to subtle highlights, delicate baby-lights, the artful balayage technique, and everything in between. Armed with a wealth of experience and a keen eye for detail, our award-winning stylists are adept at translating your hair aspirations into reality, leaving you with a look that is nothing short of perfection.
While we love the vibe of a relaxed, laid-back atmosphere at Oscar Oscar Salons, we still have a couple of simple guidelines when it comes to dressing. To begin with, we kindly ask our guests to wear suitable footwear to ensure their comfort and convenience. By doing so, we prioritize your safety and guarantee a pleasant experience while you are with us. Beyond that, there's no strict dress code to worry about. Feel free to dress in a way that makes you feel comfortable, confident, and truly yourself. After all, our salon is all about expressing individual style and we love seeing our clients turn up in outfits that reflect their unique personalities. It's part of what makes each visit to our salons a fun and memorable experience!
To secure an appointment at Oscar Oscar Salons, the process is simple and convenient. You have the option to book online. Alternatively, you may call your closest salon directly to schedule your appointment. The contact details for all our salons are readily available, ensuring an effortless and straightforward booking process. We look forward to welcoming you to Oscar Oscar Salons and transforming your hair aspirations into reality.
At Oscar Oscar Salons, we understand the importance of your convenience. Hence, we accommodate a range of payment methods to suit your preferences. We accept cash, EFTPOS, Visa, Master Card, and American Express. For those who prefer a flexible payment schedule, we also offer Afterpay and zippay (terms and conditions apply). Please note that some credit cards may incur a surcharge. Our commitment is to ensure a seamless salon experience from start to finish, including a smooth and effortless payment process.
At Oscar Oscar Salons, we warmly welcome your little ones. However, we wish to highlight that our salon space is meticulously designed for providing high-quality hair care services, and might not always have ample space for additional seating. Also, please be mindful that colour services or specialised treatments can be quite lengthy, and young children may find this duration challenging. While we strive to accommodate all our guests, we recommend arranging alternative accommodations for your children to ensure their comfort during your salon visit.