PARTNERSHIPS
Oscar Oscar Salons have been revolutionising the Australian hairdressing industry since 1989, located in prestigious locations throughout Melbourne, Brisbane, and the Gold Coast. Oscar Oscar Salons continues to expand throughout Australia with partnership opportunities for those who have the desire to join the team and to become dynamic business owners within a successful brand culture.
WHY JOIN OUR TEAM?
Integrated processes across the business and back-end support.
National brand recognition.
A mix of luxury brands for a unique retail position.
Premium locations within high-street and black-label shopping centres.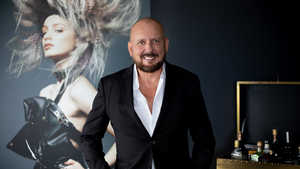 Oscar Cullinan, Owner & Director
Celebrating over 30 years in business, we are continually looking for exceptional individuals who have the right attitude, enthusiasm, and commitment to embrace our brand culture and to become successful Oscar Oscar Salon entrepreneurs.
Jayne Pausina
Jayne Pausina, Salon Partner at Oscar Oscar Carindale & Oscar Oscar Manly.
Being a Partner at Oscar Oscar Carindale & Manly hasn't just been about owning my own business. It's about being part of a culture and a brand that develops people to become the best that they can be. I have a passion for mentoring and coaching people and seeing my team grow- in turn, we aim to provide the best service and quality hairdressing to our wonderful guests who choose us as their go-to salon.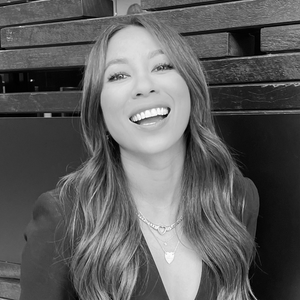 Mary Walters
Mary Walters, Salon Partner at Oscar Oscar Pacific Fair.
As an Oscar Oscar Salon Partner, I've kicked career goals and continue to balance life as a busy working mother and business owner. I receive an enormous amount of support from HQ, which allows me to focus on what I love - building businesses and the development of my team.

The opportunity for growth in our company is incredible whether you are an apprentice, stylist or coordinator the world is your oyster.
I am truly blessed to be able to get up every morning and feel excited about what lies ahead in my day.
Nathan Armagnacq
Nathan Armagnacq, Salon Partner
at Oscar Oscar Chadstone.
The 15 years I spent working with the OO group has been both challenging and rewarding. I would not be the leader that I am today without the backing and support of the brand and its brand partners.
Sarah Benson
Sarah Benson, Salon Partner
at Oscar Oscar Camberwell.
Not often are we presented with the rare opportunity in life to combine our passion and creativity into a career path. Becoming a Salon Partner at Oscar Oscar Salons has allowed me to turn this dream into a reality. Oscar Oscar Salons and Oscar himself, mentors, inspires, motivates and creates passionate hairdressers and leaders.
Chloe TeWhatu
Chloe TeWhatu, Salon Partner at Oscar Oscar Highpoint.
In essence, becoming a salon-partner for the Oscar Oscar Group was the start of an incredible, life-altering journey. I learn something new everyday, not only as a hairstylist but as a business owner; be it through my wonderful team, the supportive crew at our Head Office or from the man himself, Oscar. No two days are ever the same and I am beyond excited and passionate about the adventures, challenges and rewards that lie ahead!
Tania Lonardo
Tania Lonardo, Salon Partner at Oscar Oscar Southland.
The opportunities OO has given me has allowed me to grow and progress my career in an industry I am truly passionate about. I feel blessed to be a part of a business that is going from strength to strength with such an energetic atmosphere.