Sarah - Salon Director
Meet Sarah, the dynamic salon partner at Oscar Oscar Camberwell, where she serves as the lead stylist and colourist. With an impressive 15 years of experience, Sarah is not just a seasoned professional but a driving force behind the salon's commitment to excellence.
Her role goes beyond creating stunning looks; Sarah is passionate about training and nurturing talent within her team. Under her guidance, the salon thrives on a culture of continuous improvement and innovation. Sarah's keen eye for fashion trends adds a contemporary flair to her work, ensuring that each client receives a personalised and on-trend experience.

Committed to pushing her team to new heights, Sarah's leadership style is defined by a perfect blend of expertise, creativity, and a relentless pursuit of perfection. In her hands, the art of hairstyling becomes a transformative and unforgettable experience at Oscar Oscar Camberwell.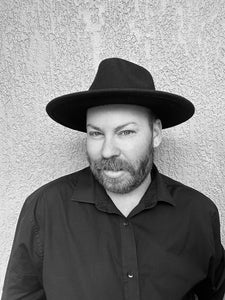 Wil - Salon Manager / Coordinator
Meet Wil, the accomplished Salon Manager and Coordinator at Oscar Oscar Camberwell, bringing over 15 years of invaluable experience to the forefront of the hair industry. Wil's journey includes a noteworthy stint as a colour educator across Australia, showcasing not just expertise but also a commitment to sharing knowledge.

His meticulous attention to detail extends beyond the artistry of hair to encompass all aspects of salon management. Wil's passion for perfection weaves seamlessly into the work environment, creating a space where precision meets creativity. His leadership is defined by a dedication to excellence, making Oscar Oscar Camberwell a hub of style under his guidance.
Ryan - Master Stylist
Meet Ryan, the distinguished Master Stylist at Oscar Oscar, boasting an impressive 15-year journey in the hairstyling industry. Ryan's expertise extends beyond the salon; he is an integral part of the Redken styling team, showcasing his commitment to staying at the forefront of industry trends.

As a Redken certified colourist and a proud member of the Young Tribe, Ryan's dedication to mastering his craft is unparalleled. His experience reaches the pinnacle of fashion, having worked backstage at Australian Fashion Week, where his artistic flair and precision shine.

In Ryan's capable hands, clients experience not just hairstyling, but a fusion of artistry and innovation. His multifaceted involvement reflects a career that continues to redefine excellence in the world of hair fashion.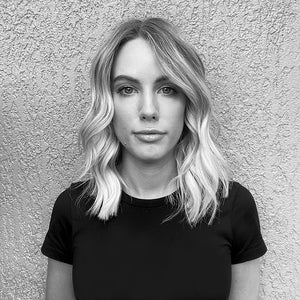 Felicity - Premier Stylist
Meet Felicity, the Premier Stylist at Oscar Oscar Salons Camberwell, a true maestro in the world of hair. With a specialization in blonde colouring and a flair for hair extensions, Felicity has honed her craft to perfection.
Her expertise goes beyond the chair; Felicity is an integral part of the Oscar Oscar Victorian education team, where she shares her knowledge and passion with fellow stylists. Additionally, she takes on the role of salon trainer at Oscar Oscar Camberwell, contributing to the growth and skill development of the team.
Felicity's commitment to her artistry is evident not just in her own work but in her dedication to elevating the standards of the entire salon. As a Premier Stylist, she transforms hair into masterpieces, ensuring each client leaves with a blend of sophistication and style uniquely tailored to them.
Nikki - Senior Stylist
Meet Nikki, the seasoned Senior Stylist at Oscar Oscar Camberwell, whose journey in the hair industry began at the age of 15. With over four years of dedicated service at Oscar Oscar Camberwell, Nikki has become a cornerstone of the salon's creative force.
Her expertise shines brightest when crafting the sought-after "lived-in blondes," showcasing a talent for effortlessly blending colour and creating styles that evolve beautifully over time. Nikki's extensive experience, combined with her artistic flair, ensures that each client receives a personalized and timeless look.
With a career steeped in passion and commitment, Nikki continues to be a driving force in the dynamic world of hairstyling at Oscar Oscar Camberwell.
Alana - Senior Stylist
Meet Alana, she began her hairdressing journey with Oscar Oscar in 2019 while still studying at school and then join the Oscar Oscar family as an apprentice at the end of 2019. Look at her now! Alana has been hairdressing with us now for over 5 years and has found a true passion. She has wanted to do hairdressing from the age of 4. She has a true passion for hair and is exceptional at creating that OO seamless, lived- in blonde as well as balayage. She has a specialty in making her guests feel special after achieving the colour they want. She is motivated in the salon by the guest's journey and transformation, and to her there is nothing better than leaving them with a smile on their face feeling more confident, then when they walked in. Alana is driven by our great team environment with her peers who inspire her and support her growth as an amazing stylist.
When I'm not in the salon, you'll find me … Spending time with friends and family. 
Niamh - Emerging Stylist 
Meet Niamh, the rising star at Oscar Oscar Camberwell, making waves as an emerging stylist in the dynamic world of hair. With a keen eye for trends and a creative touch, Niamh brings a fresh perspective to the art of hairstyling.
Her journey unfolds in the heart of Camberwell, where she's crafting beauty and leaving a stylish mark on the Oscar Oscar legacy.
Keep an eye on Niamh as she continues to blossom in the ever-evolving realm of hair fashion.
About the SALON
Our Camberwell hairdressers team is the créme de la créme of Melbourne hairdressers! Salon Partner, Sarah Benson, not only leads style direction but also has the knack for creative striving for excellence for herself and the team. Her team of rockstar hairdressers has the midas touch when it comes to creating on-trend and beautiful hair. The very talented and creative team create stunning balayage and highlights, ready to take you to the next level.