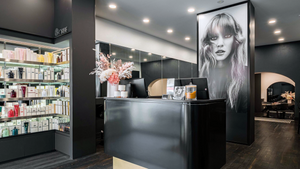 Oscar Oscar Salons –  Trading Policy 
Pricing
The tiered pricing reflects the education level of the stylist team, determined by training and practical experience.
Consultations
We love to consult and quote on services prior to commencement, to ensure complete satisfaction as we do not refund for change of mind. Every effort will be taken to reasonably correct hair that does not meet the agreed consultation.
Non-Discountable Services
Post colour blow-dry's, speciality services, additional styling and treatments are not discountable. Discounts are not valid in conjunction with other discounts or promotions.
Sundays & Public Holidays
Rebooking discounts are the only discounts accepted on these days due to staff penalty rates.
Public holidays foster a 10% increase in pricing on all services.
Deposits
It is our Company Policy that all new guests, online bookings, and specialty services require a deposit to be paid to secure an appointment.
Cancellations
Our Cancellation Policy requires you to cancel an appointment with 48 hours' notice. If you cancel within the 48 hours prior to your appointment or do not show for your appointment, any deposits paid will be non-refundable.
Confirmations
A part of our service is to send a confirmation text or email to every guest 4 days prior to the appointment. Oscar Oscar reserves the right to cancel a non-confirmed appointment.
Payment
Oscar  Oscar  Salons accepts cash, EFTPOS, Visa, Master Card, American Express, Afterpay (T&C's apply) and zippay. Some credit cards may incur a surcharge.
Electrical Tools
In line with the policies of our suppliers, it is the responsibility of the purchaser to register the warranty. In the event of a faulty heat styling tool, please contact ghd customer service.
Refunds & Exchanges
We will gladly exchange unopened retail items within 7 days when returned to the Salon of purchase along with a receipt. We do not refund for change of mind.
As our valued guest, we thank you for choosing Oscar Oscar Salons.