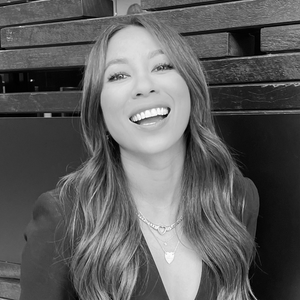 Mary - Salon Partner
Mary is a real life girl boss managing a career, being a mother and a wife. She has 17 years industry experience developing salons and teams across Australia. Her mission is to ensure all her guests receive the ultimate salon experience. Mary has been recognised in women in business awards and lead the Broadbeach team to be named as finalists in the AHIA Salon Team of the Year category in 2020.

When I'm not in the salon you can find me?… Spending time with my family and enjoying a glass of rosé.
Meagan - Salon Partner
A star OO team member, and AHIA Salon Coordinator of the Year 2021. Meagan began her career in the hairdressing industry from the young age of 13, working in her parent's salons in both Dublin and London.  Wanting to expand her creative skills, she then moved on to become a makeup artist working in Paris, London, Amsterdam & LA which eventually led her to work at the World Championship Hairdresser show! She knew she couldn't stay away from hair so now you can find her helping Mary run the show at our Pacific Fair salon & absolutely killing it.
When I'm not in the salon you will find me?… Chasing after my 2 toddlers!
Jasmine - Master Stylist
Jasmine trained as both a hairdresser and a barber in the UK, before making the move to Australia. As a Redken certified hair colourist & Kerastase Master Ambassador, she has a true passion for colour. Jasmine specialises in freehand colour, contouring, bespoke balayage and colour melts. Her guests always leave her chair feeling refreshed and confident.
When I'm not in salon you will find me?… on my way to a yoga class, or catching up with friends.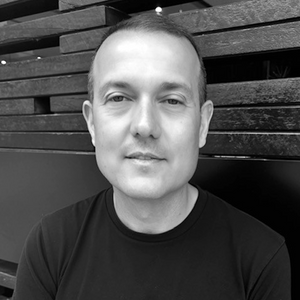 Jim - Master Stylist
Jim is our salon's secret weapon! After training at Vidal Sassoon Academy in LA, Jim took 1st place in I.H.S Total Look 2008, published for American Crew's Face Off Competition in men's hairdressing & continued to create immaculate mens & womens cuts for the past decade. 
If I could have dinner with anyone who would it be and why?… Andy Warhol! What would he be inspired by in this current time?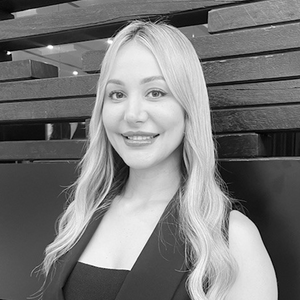 Armela - Master Technician
Armela is the WEFT EXTENSION and KERATIN QUEEN! She lives for hair transformations having mastered the art of highlighting, micro foiling and freehand balayage. Armela is a creative stand out with her specialization in blonding and longer glamour styles, Armela's attention to detail and work is extremely personalised. Her 13 years of passion for this craft have taken her all through Europe, where she has amassed a wealth of knowledge for healthy hair maintenance and styling to share with her guests. 
Freja - Premier Stylist
If you want a true colour expert Freja is your stylist! Freja is incredible at all blonde work including both balayage and foiling and she loves to see the smile on her guest's faces when she's made their vision become a reality.  "I love to educate my guest of all things hair, even the scientific terminology behind it. I love the hair journey and I want my guest to love their hair journey with me also".
Since being with Oscar Oscar Freja has really energised her love & passion as a hairdresser and taken her to the next level. It's not just a service, Freya provides a 5 star luxury experience for all her guests.
If you could have dinner with anyone alive or past who would it be and why?  I think I would cherish having a dinner party with all family members past and present. We learn so much from our families and to have them all together in one room would be amazing.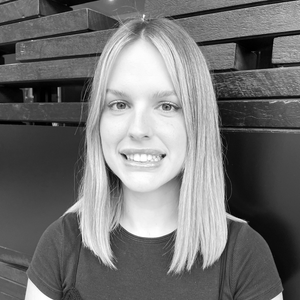 Brooke - Premier Stylist
Our Salon Assistant Manager Brooke has been part of the OO family for over 10 years, she is highly skilled in blondes, balayage and micro-foiling, her work is incredibly meticulous and she takes pride in ensuring your hair remains in top condition. She loves to work with long hair and keeps up to date with the latest trending styles.
When I am not in the salon you will find me… Drinking an espresso martini at a roof top bar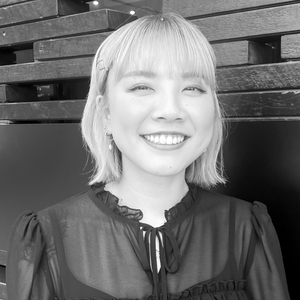 Akane - Premier Stylist
Akane has been part of the OO Family for over 7 years. Her attention to detail and passion for her work has led Akane to become an incredibly talented stylist, specialising in Yuko Japanese straightening, bouncy blowdrys, styling and balayage… you'll never see her without a smile.
What's on your playist right now? J-Pop and K-Pop.
Britney - Premier Stylist
If lived-in low maintenance blonde is your desire, then Britney is your go-to girl! She is the queen of balayage, face-framing and hair contouring creating the most perfect colour to suit your individual style. Britney is a pro at effortless styling and bringing out your natural beauty, her gentle nature makes you feel instantly welcomed as soon as you sit in her chair.
If you could sit down to dinner with anyone who would it be?… My mum! Though I have dinner with her most nights she my biggest inspiration and my biggest fan, I just love spending time with her.
Dion - Premier Stylist
Dion has been in the industry for almost a decade across various salons in the sunshine state, joining the Pacific Fair team as a Premier Stylist. Quickly making his mark as a key team member and progressing to Salon Educator. One of his career highlights is placing second in the Brisbane Hair & Beauty expo during his apprenticeship. He has a passion for all hairdressing services, particularly short hair cutting. He also specialises in that perfect blonde through highlighting & balayage. He is driven by teamwork, a busy atmosphere, and wonderful guests and co-workers!
When I'm not in the salon you will find me?…At the beach or in a national park. I love all things nature, and all things to do with it!
Melanie - Premier Stylist
Melanie has 11 years of hairdressing
behind her. She is an in-demand hairdresser who also travels to Sydney and Melbourne for her cult following. Seeing the confidence boost in her guests after having their hair done, is what drives her. She specialises in blondes, lived in balayage, tape and weft extensions. She loves to work with long hair and encourages her guests to change up their look every season. 
When I am not at the salon, you will find me… At the beach, spending time with family and having dinner with friends. 
About the SALON
Oscar Oscar Salons has celebrated 30 years of creating award-winning
& glamorous hair under the direction of celebrity hairdresser Oscar Cullinan, twice-awarded Australian Hairdresser of the Year. Located within in the state-of-the-art West Mall precinct, alongside some of the hottest Australian boutiques and international designer brands, the new salon boasts a 6-star quality finish making it a private oasis, where guests can relax in an exclusive environment removed from the hustle and bustle of the outside world.
The highly skilled team are regulars for session styling at events and photo shoots across the coast and nationally, featuring regularly at Fashion weeks in Sydney and Melbourne. Specialising in transformative work, our team are on point with the next colour evolution, and precision style cuts. Our very personalised and prescriptive service means no matter what your hair concern we can provide you with a glamorous solution tailored to your exact needs and wants.