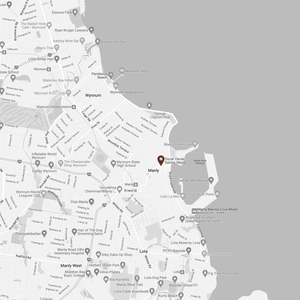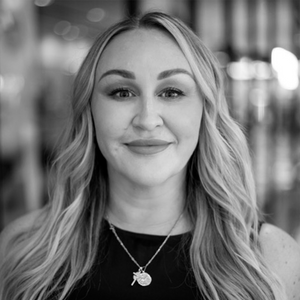 Jayne - Salon Partner
Jayne began her career in hairdressing 29 years ago. After working for prestigious salons in both Australia and London, she returned to Brisbane where she started her journey with Oscar Oscar 12 years ago. Now partnering the Carindale and Manly location, Jayne specialises in mentorship in all areas of the business. Her hairdressing skillset involves precision cutting/styling, Yuko straightening, all types of extensions, and is a Redken certified hair colourist. Colour is Jayne's passion, and no job is ever too big. She loves to share her expertise with her team, and you will often find her brainstorming with them to achieve the best transformations for every guest. Training is very important to her, and she believes that keeping up with current trends is the secret to success.
What drives me?…  Guiding my Team and ensuring they achieve their goals. Their success is my success.
Jayne will be stepping back on the floor 2 days a week in Manly – Thursdays and Fridays. Be sure to catch her then. Limited spots available.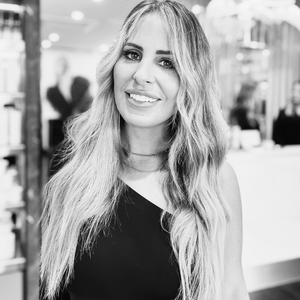 Hayley - Salon Partner
Hayley is one of our Partners at OO Carindale and Manly. Her dedication to the team is one of the highest standards. She demonstrates daily to others how to be the best version of themselves they can be. Her optimism shines through, and her devotion to her craft is a genuine inspiration to others. Having been in the industry for 15 years, Hayley's passion lies in long hair and those beautiful "has she/hasn't she" colours. She loves contouring hair to create bespoke colours for all her guests. Hayley's balayage and lived in colour technique is flawless and if you're looking for a specialist in this field, she is your girl. She has travelled as far as the states to ensure her technique is the best in the business and you will find her doing countless courses to make sure she is always at the top of her game! Hayley is a Redken Certified Colourist, Redken Certified Balayage Specialist, Master Kérastase Ambassador, Hair Extension specialist and Bhave keratin specialist. Look no further for your perfect Stylist! 
What drives me? … The ability to create every day. No two heads are the same, so delivering a personal touch every day truly excites me. 
Brooke - Salon Partner
Brooke began her career with Oscar Oscar 5 years ago. From the moment she started with us we knew Brooke was meant for big things! With a strong background in hairdressing, Brooke knew that management and daily operations of the salon was her true calling. She listens to all the
guests needs and wants and introduces them to their perfectly paired stylist. Brooke prides herself on giving every guest that personal yet professional service – ensuring everyone leaves with a smile on their face! Now partnering in Carindale and Manly, and she manages her time between the two. We couldn't run both our locations without her wonderful expertise! I f you need someone to manage all your upcoming appointments without any hassle, Brooke is your girl!
When I'm not in the salon you will find me?… In the kitchen, scented candles lit with a glass of red. Calm and relaxed, just how I like it.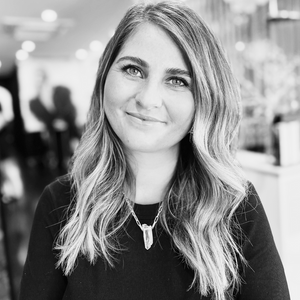 Natalie - Senior Director Stylist
Hailing from the UK, Natalie began her career in hairdressing 15 years ago. She has worked in high-end salons across Essex & London and has been with the Oscar Oscar Group for 8 years. She is a Master Ambassador for Kerastase, along with being a highly renowned Redken Certified Colourist and Great lengths specialist. She has worked in Management for 5 years at our Carindale salon and is our current manager at Manly.
When it comes to Natalie's passion for hair, she specialises in short hair, curly hair, textured lob/bobs, and the modern shag. This girl has you for all your cutting needs! She is highly skilled in low-maintenance, lived-in blondes, and classic colouring. If you don't know what you are needing or wanting, Natalie is great with consulting and helping her guests make the right choices! Be sure to book in advance – this girl is always booked out!
What drives me in the salon…? Creating the perfect look for my guests and understanding their needs! I also love looking after our Team, their happiness and growth is important, and I'm always striving to create a wonderful working environment for all staff.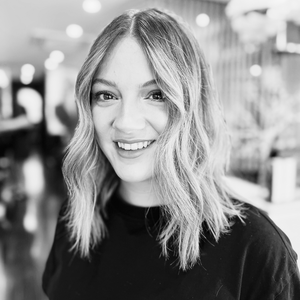 Stacey - Salon Coordiator
Stacey began her career with Oscar Oscar 1 year ago. With a background in hairdressing, Stacey made the decision to step away from the tools and work front of house to still fulfill her love for the industry. Stacey is highly organised and can accommodate all your booking needs and enquiries. She has a warm, friendly, and caring nature and she keeps our team functioning well together. You will often find Stacey attending to all guests needs in salon and over the phone. She ensures all our wonderful guests are being looked after and she will make it her mission to get to know you personally. It's her smaller touches that make Stacey an asset. We couldn't run the salon without her! 
What drives you in the salon?… When I'm in salon I love to ensure that everyone is having a wonderful day! This includes the Guests that sit in our chairs to the apprentices and stylists. Nothing feels better than when the salon atmosphere is dynamic.
Maddy - Master Stylist
Maddy has grown up in the exciting industry of hair and fashion. She has assisted in photoshoots, Mercedes Benz fashion week yearly and is a star at creating cutting edge fashion looks. Starting her career with Oscar Oscar 9 years ago her love for hair resides in all things colour. From big bold transformations to subtle natural highlights and balayage. Being a redhead herself, Maddy has the perfect formulas for the perfect coppers! Her work is flawless, aesthetically beautiful, and elegant. Maddy is a Kérastase Master Ambassador, Great lengths, Bhave keratin treatment and Showpony specialist, who is passionate about education and is always busy keeping up to date with upcoming trends. Be sure to lock
her in for her upstyling and styling techniques for that next special occasion.  
What drives me?… The passion to exceed the expectations of my guests and the latest inspiring trends fires my creativity.
Zhane - Premier Stylist
Zhane began his journey with Oscar Oscar over 4 years ago. He strives daily to further his passion in all aspects of hair. Zhane is an absolute natural. And whilst he has been qualified for only a year and a half, his skills far outweigh his time in the industry. It's safe to say he has found his calling! Zhane is your go-to hairdresser for all things curly hair, extensions, Bhave keratin treatments and style cutting. He has received his certificate in Great lengths extensions and works his magic on all lengths of hair. His advanced skills are precise, whilst also soft and delicate. His blow-dries last for days and his finishing is flawless. He loves colour and is also a master at gorgeous balayage and blondes. Zhane is a perfectionist, if you need someone with attention to detail, he's your guy!
What drives you in the salon?… My guests, I adore them and have very close relationships with them. I love that we play with hair and grant confidence for a living!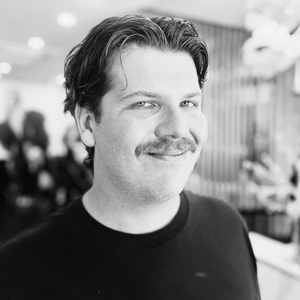 Nick - Premier Stylist
Nick started his career with Oscar Oscar 11 years ago. He is all about short creative cutting- nothing is ever too classic or too edgy for this guy, and he is ready to work with you to create your dream hair. His colouring techniques range from sparkling blondes, lived in colour and the perfect has she hasn't she colours. He also enjoys vivid colours and loves to create stunning reds and coppers. Always furthering his skills, Nick is driven by creative influence and loves bouncing ideas off those in the salon. Constantly up skilling and eager to learn more, Nicks passion and hard work is unlike no other! Be sure to catch Nick in salon. He's the guy with a big smile and a warm welcoming vibe.
If you could have dinner with anyone (dead or alive) who would it be and why?.. David Attenborough – loves animals and he would have some great stories. 
About the SALON
Introducing Oscar Oscar Salons' newest location, a breathtaking bayside haven in Manly, Queensland. With a legacy of 30 years in crafting exquisite, award-winning hairstyles, under the visionary guidance of celebrity hairstylist Oscar Cullinan, two-time Australian Hairdresser of the Year, our salon is an absolute gem.
Nestled in the stunning Manly area of Brisbane, our bayside salon offers an irresistible blend of glamour and tranquility. Step into a world where vibrant, glamorous colors, glossy and voluminous blow-dries, and effortless style reign supreme. Our talented team is dedicated to bringing your hair dreams to life, ensuring that you leave our salon feeling utterly enchanting.
At the helm of this exceptional salon experience are Salon Partners Jayne Pausina, Hayley Warner, and Brooke Levitt, along with their team of expert stylists. Their expertise and passion for their craft guarantee that your visit will be nothing short of extraordinary. From the moment you arrive, they will provide the utmost care, making sure that every aspect of your experience is simply unforgettable.
Indulge yourself in the unparalleled luxury of Oscar Oscar Salons' newest bayside location in Manly, Queensland. Discover a sanctuary where exceptional hair transformations and personalised service meet, leaving you feeling like the epitome of beauty and style.