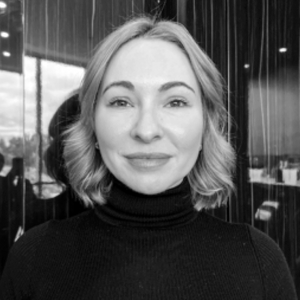 Laura - Salon Partner
Our Salon Partner & Director Laura has been immersed in the hair industry for almost 15 years. She loves every facet of delivering an outstanding guest experience, from superior product knowledge to matching up a guest with the perfect stylist. She is passionate about providing amazing career pathways for her hairdressers. 
What are your three favourite things?… Building Lego, reading, & Italian food.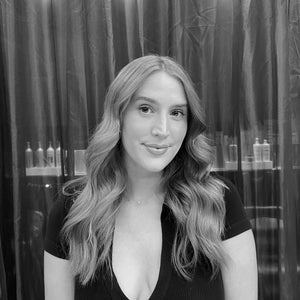 Indira - Salon Partner
Salon Partner Indira specialises in highlighting, balayage, colour transformations, and all manner of high-end luxury hair, including Great Lengths hair extensions. 10 years' of salon experience means she delivers an outstanding guest experience every time. She is a passionate advocate for helping people express their best selves through their hair.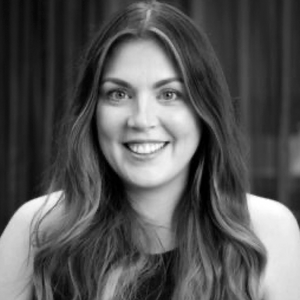 Sarah - Master Stylist
A stylist of over 15 years' experience, Sarah is renowned for her colour work, and is a Redken Certified Haircolourist. She specialises in creating low-maintenance, lived-in colour, as well as dramatic changes. She loves cutting long hair, and delivers beautiful personalised results.
*Currently on maternity leave til early 2024*
Amy - Master Stylist
Specialising in high-end, luxury, bespoke colour, Amy is a stylist of over 10 years' experience. A Redken Certified Haircolourist, Amy's expertise delivers impeccable service, personalised results, and immaculate finishes. She is a colour queen, renowned for her exquisite blondes, as well as tape hair extensions, and when she's not in salon, she is a core part of the Oscar Oscar Education team. If you're looking for a haircolourist to take your hair to the next level, Amy is your girl - but be warned, she books out well in advance!
Kiera - Master Technician
Kiera is a color technician who has specialised exclusively in colour work her entire 17-year hair career. Whether it's classic highlighting, dramatic transformations, colour corrections, on-scalp lightening, or just something simple, she's your girl. She also specialises in Bhave Keratin therapy, and Yuko permanent chemical hair straightening. Come for the great hair, stay for the fantastic chat. 
If I could sit down to dinner with anyone, who would it be?… Clare Bowditch. She is phenomenal! Not only is she a fabulous musician but an advocate for gender equality and a passionate protector of our country.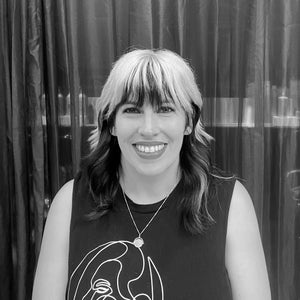 Jade - Master Stylist
Master cutting specialist Jade is proficient in all types of cutting, including bobs, shags, pixies – everything! As one of our in-demand stylists, Jade is confident with all types of hair textures and lengths, and is just as delighted to polish up long layers as she is to cut off all your hair and completely transform your look.
What drives you in the salon?… I love being able to work with a person's natural hair texture to give them a haircut that makes them feel amazing!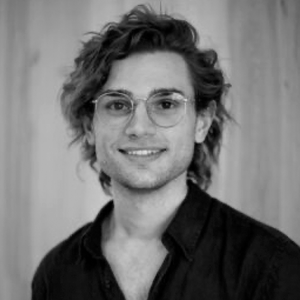 Elijah - Master Stylist
Matrix Color Master, Elijah, has a wealth of technical knowledge and experience working on the salon floor. He has collaborated with international hair artists refining his colouring and styling skills. You'll often find him creating organic, lived-in styles that not only suit his guest's lifestyles but also reflect their personalities. Elijah is a die-hard Aveda enthusiast, as he is strong believer is making the hair industry more environmentally sustainable.
When I'm not in the salon, you will find me?… Working on my car (Volkswagen Beetle 1971).
Kylie - Master Stylist
Kylie is a Master Stylist of an incredible 33 years' experience. She is adept at all manner of cutting, including short and pixie cuts, butterfly cuts, and bobs, finished with beautifully polished blowouts.  As a colourist, she specialises in classic highlighting techniques, and she is passionate about educating her guests to take excellent care of their new styles with the right products once they have left her capable hands.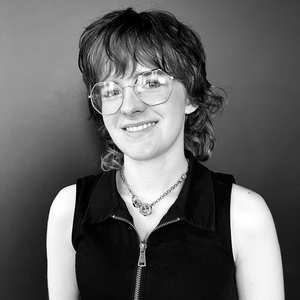 Freya - Emerging Stylist
Freya is one of Indooroopilly's talented Emerging Stylists. Having been with us since day 1 of her apprenticeship, she is well-versed in delivering an outstanding luxury hair experience. Book with Freya for long, beautiful haircuts with curtain bangs, bobs, Bhave keratin services, global colours and highlights, or the best blowdry you've had. 
Courtney - Emerging Stylist
Our Emerging Stylist Courtney is a fearless hairdresser with bold style, ready to help you shake things up! A barbering background means that she is especially proficient in mens haircutting. She loves doing on-scalp lightening, especially when paired with bright vivid colours, but can also be your go-to for classic global colours.
About the SALON
Oscar Oscar Salons has celebrated 30 years of creating award-winning and glamorous hair under the direction of celebrity hairdresser Oscar Cullinan, twice-awarded Australian Hairdresser of the Year. Established in 2005, Oscar Oscar Salons in Indooroopilly is the go-to destination for classic, timeless hairstyling with a city edge. With a reputation for precision cuts and impeccable colour, the team at Indooroopilly never disappoints.