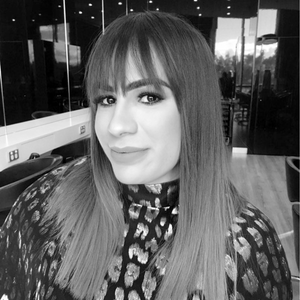 Chloe - Salon Partner
As an internationally recognised Redken RCH colourist, Chloe loves all things colour! From big, bold transformations, to subtle 'has she or hasn't she' highlights, Chloe produces immaculate work and can create beautiful hues to suit any skin palette. She's also passionate about education and is always busy keeping up to date with what's coming next.
If I could sit down to dinner with anyone it would be?… Coco Chanel, she was truly groundbreaking.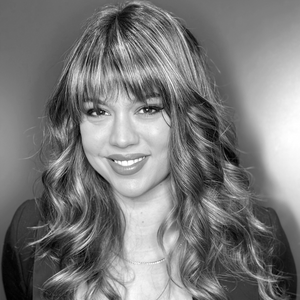 Jordan - Salon Coordinator
Our host Jordan is the go-to girl upon your arrival at OO Highpoint. She kicked off her career as an apprentice and progressed into a colour technician role. Through always being on "reception relief" duty and enjoying it far more than being on the floor, Jordan decided she would head into a co-ordination role.
What's on the top of your playlist right now?… Pretty Pimpin' by Kurt Vile is on repeat (everything is on repeat by Kurt really…) and Margaret Glaspy; I discovered her when she played at Golden Plains last year, and she was phenomenal.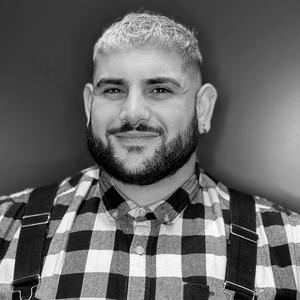 Rabih - Premier Stylist
From deep brunette pixie cuts to long subtle balayage and contouring, Rabih is your man. A dual operator with session styling experience, Rabih continues to exceed his guests expectations with every visit. From consultation to completion, Rabih lives to deliver a very personal colour and styling transformation that suits his guests needs.
What drives me in salon?… The diversity of what we do, no two days are the same and no two guests are the same. I love that.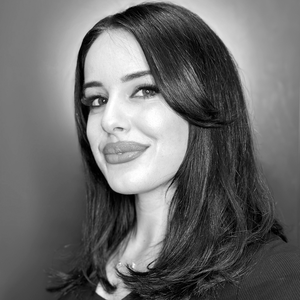 Katerina - Master Stylist
Building great relationships with her guests is what it is all about for Katerina, her gorgeous guests (as she affectionately refers to them) are what makes her spring out of bed each morning. She loves to change things up for them and ensure they leave feeling amazing and full of confidence. Katerina loves ombre and micro highlighting, among many other colour techniques.
If I could sit down with anyone for dinner it would be?… my grandmother, we would sit and laugh and dance and feast on greek food.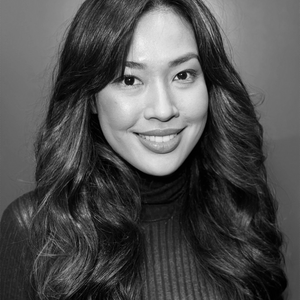 Nhu - Master Stylist
Nhu has an immense amount of experience, having styled hair for international celebrity Mariah Carey and Australian icon Guy Sebastian. Her incredible colour correction, precision cuts and blended colour work are highly sought after, as are her skills in Keratin therapies and Yuko straightening services.
If I could sit down to dinner with anyone, it would be?… Michael Jackson, what an artist.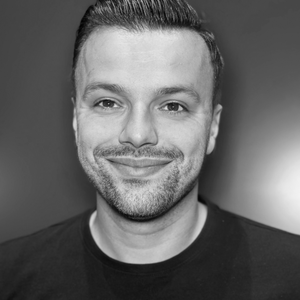 Hasan - Master Stylist
Hasan is a sought-after Master Stylist at Oscar Oscar Highpoint. He is renowned for his creative flair and artistic eye, producing luxurious hair transformations that bring clients' wildest hair dreams to life. With years of experience in the industry, Hasan has become a master in his craft, providing sophisticated and elegant styles that leave clients feeling truly pampered and utterly satisfied. Secure your appointment with Hasan now to experience this unrivaled level of excellence.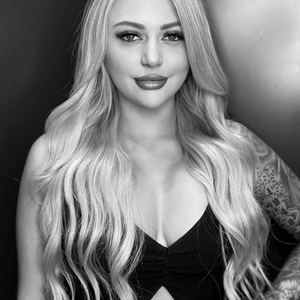 Brooke - Senior Stylist
Brooke is a highly skilled and sought-after senior stylist at Oscar Oscar Salons with almost seven years of experience. She specializes in ethereal and soft hair styling, excelling in flawless blonding and balayage. Brooke's clients rave about her ability to bring their hair dreams to life. Outside of the salon, she enjoys exploring Melbourne's nightlife and trying new cafes and restaurants. Brooke finds immense satisfaction in seeing the joy and amazement on her clients' faces when their services are completed, giving them renewed confidence and beauty. She is a valued member of the Oscar Oscar Salons team, known for her unique style and dedication to staying on top of emerging trends and avant-garde styles.
Kerry - Senior Stylist
Meet Kerry, our talented Senior Stylist at Oscar Oscar Salons. With over 14 years of experience in the industry, Kerry has trained and worked alongside some of the best stylists and even attained the level of an educator. His passion for all things hair, from new trends to mastering new techniques, is what drives him in the salon. When he's not at work, you'll find Kerry hitting the gym as he's a self-proclaimed gym rat. If he could sit down to dinner with anyone, alive or dead, it would be the stunning Indian actress Aishwarya Rai. Kerry's playlist is always topped with the queen herself, Beyonce, and his top three favorite things include dancing, hitting the gym, and sleeping in. Trust Kerry to give you a stunning new look that will leave you feeling your most confident.
About the SALON
Our hair salon in Highpoint Shopping Centre is nestled amongst ultra-fashionable brands such as Chanel, Zara, and Top Shop in the multi-million dollar redeveloped fashion precinct. Oscar Oscar Salons
Highpoint deliver luxe salon experience, hair services and on-trend hairdressing. The team, comprised of some of Melbourne's top hairdressers who also work their skills backstage fashion hairstyling
for Mercedes-Benz Fashion Week. They are renowned for their fabulous
blow-dries, balayage and ombré colouring techniques, as well as on-trend style-cuts. Leading experts in Keratin hair smoothing, straightening
and beautifully blended Victoria's Secret style hair extensions.