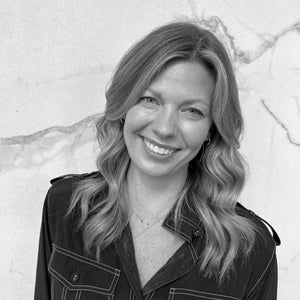 Jacqueline - Salon Director
Our salon coordinator and host Jac is the go-to girl upon your arrival at OO Brisbane. Jac first worked for Oscar Oscar Salons back in the original Brisbane City store. From there she's headed up Marketing and PR for Aveda, Hugo Boss, Gucci and Salvatore Ferragamo. Moving back to Brisbane and now partnering with Oscar Oscar Salons to bring luxury back to Brisbane City, really feels like coming home for her. Jac's experience gives her exceptional knowledge in-salon, making her confident that she can always solve your hair woes.
When I'm not in the salon you will find me?… Spending time with my gorgeous boy. Love you, Sebastian x
Caleb - Salon Director
Working with a highly creative bunch inspires Caleb each and every day. With more than 14 years behind the chair and backstage at numerous fashion events and shoots, Caleb delivers master bespoke colouring and precision cuts, specialising in pixie crops and bobs. Styling and creating uber cool bold statements are a strength of his. Caleb is a jack of all trades when it comes to cutting, colouring, and styling taking on all types of hair from super curly to straight.
When I'm not in the salon you will find me… Somewhere in the netherworld that is Netflix or just having a good old time with friends.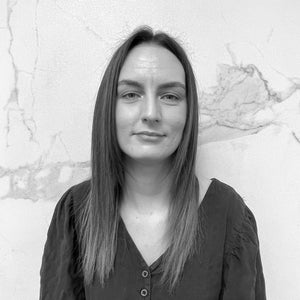 Jessie - Salon Coordinator
Coming from a fashion and management background, Jessie brings an air of sophistication and warmth as Lead Coordinator to the Oscar Oscar Brisbane City salon. Jessie is passionate about providing world-class customer service and takes pride in understanding a guest's needs in terms of services and products.
What drives you in the salon?… Being able to connect our guests with the right stylist to achieve their hair goals, seeing the end result and just how happy they are!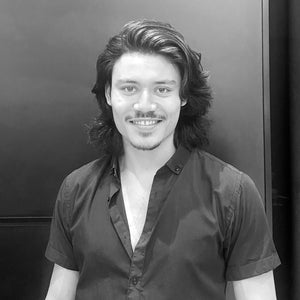 Koji - Master Stylist
Meet Koji, a visionary hairdresser already leaving a lasting impression in the industry with his impeccable technical skills and natural talent for haircutting and styling. Specializing in short and mid-length cuts, he has built a loyal clientele with stunning locks and fades. Koji's expertise transcends hair types, effortlessly crafting looks that complement every texture, while his flawless round brush styling, twist tonging, and blowdrying techniques establish him as a true force in the art of hairdressing. Embrace the experience of having your hair curated by Koji's hands, where every strand becomes a masterpiece.
When I'm not in the salon, you will find me… Motorcycle riding, 10-pin bowling, and spending time with family. 
Nikki - Premier Stylist
Nikki has been hairdressing since 2010 and she genuinely loves every aspect; from hair transformations to meeting new people, and developing her skills. Nikki sees hairdressing as an always-evolving machine. Nikki is working on perfecting her skills to be the ultimate all-rounder hairdresser with fabulous cuts and colour and gorgeous hair extensions.
If you could have dinner with anyone, who would it be?… Elvis Presley. I think he is an iconic human who had a great personality (and pretty great hair!)
Anna - Senior Stylist
Anna is our fabulous senior stylist, she is dedicated to learning everything and anything there is about the world of hairdressing and aspires to work backstage at Australian Fashion Week with the team. Anna loves creating a good beach wave or a stunning 90's blowout. She is obsessed with all colouring techniques, but especially blondes. Anna is fuelled by the salon environment. "Everyone is so passionate and uplifting, and incredibly knowledgeable about the industry."
Your top 3 favourite things?… My dog "Basil", piña coladas and pasta!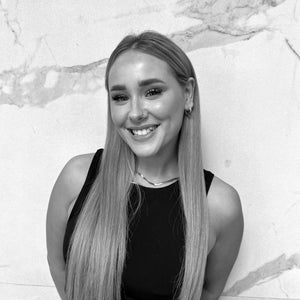 Georgie - Senior Stylist
Georgie has been hairdressing for 5 years and has recently move to Oscar Oscar Brisbane City from Gympie where she had started her hairdressing journey. Georgie loves all things color, especially BLONDES ! and specialise in all aspects from Balayage to on scalp lightening through to babylites. Georgie ensures she keeps up with the latest trend's and techniques, constantly pushing herself to create stunning color results for her guests.
When I'm not in the salon you will find me / I love to… Either at the Beach or at a bottomless brunch with my bestie!
About the SALON
Oscar Oscar Salons has celebrated 30 years of creating award-winning and glamorous hair under the direction of celebrity hairdresser Oscar Cullinan, twice-awarded Australian Hairdresser of the Year. Our new salon is now open and located within the beautiful Queens Plaza, alongside some of the hottest Australian boutiques and international designer brands. The new salon boasts a 6-star quality finish making it a private oasis, where guests can relax in an exclusive environment removed from the hustle and bustle of the busy Brisbane CBD.
Our Brisbane team is the créme de la
créme of hairdressers. The very talented and creative team are always on point with the next colour evolution and precision style cuts. Our very personalised and prescriptive service means no matter what your hair concern we can provide you with a glamorous solution tailored to your exact needs and wants.