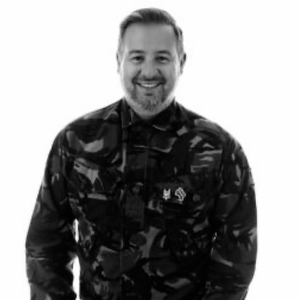 Grant - Salon Partner
Originally from the UK, our amazing Bondi Salon Partner Grant has a wealth of experience in the hairdressing industry, having over 25 years' experience up his sleeve! During this time, Grant has worked on several high-profile events including fashion week across Australia, New Zealand, London, and New York. He has also worked with multiple celebrities and sports stars! He was named Australian Men's Hairdresser of the Year in both 2004 and 2014 and has been a finalist for Australian Hairdresser of the year four times.
Grant has a strong passion for education, spending the last 4 years travelling the word while educating, shooting, and mentoring the international hair industry on the latest techniques and trends. He loves making his guests feel special and giving them an incredible salon experience!
Jade - Salon Director
Jade trained and qualified as a hairdresser in London, has worked with celebrity stylists and attended multiple colour and precision cutting courses over the years. Then luckily for us, she moved to Sydney and became one of our Master Stylists, specialising in highlighting, precision bobs and keratin treatments. She personalises hair colours and cuts to suit the needs and maintenance level of every guest; knowing how to custom tone to achieve that creamy blonde, and when to use internal layers to give that effortless texture. She finds highlighting therapeutic and loves a big bouncy blowdry.
When I'm not in the salon, you'll find me… Laying on bondi beach, going out for dinner or travelling somewhere new. Loving the lifestyle of Sydney and Bondi, you can rely on Jade to become your hairdresser for years to come.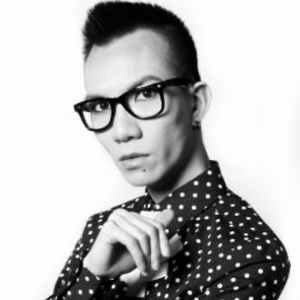 Louis - Master Stylist
After starting his career in Melbourne, Louis undertook his training with the Australian Academy Of Hair before building his career at OO Highpoint. Since then, Louis has made the move to Sydney and is killing it at OO Bondi. Louis has the love for creating epic transformation and taking his guests from " zero to hero". He specialises in trendy balayage and highlights, Runway high fashion colors or natural soft finishing looks.
If I could sit down with anyone for dinner, it would be?… Anna Wintour, what a beautiful, powerful, successful woman, I love her energy. 
Giovanna - Premier Stylist
Giovanna has been in the hairdressing industry for over 5 years and she is already a force to be reckoned with, claiming 1st place in hair competitions such as Rising Star, Hair Expo, and Worldskills, which inspires and motivates her to step out of her comfort zone and learn new techniques. Giovanna is an all-rounder specialising in styling big bouncy blowdrys, cutting, colour, extensions, and Keratins. Most of all, Giovanna focuses her practice on ensuring that each and every guest is always leaving the salon with a smile on their face.
What drives me in the salon? Being able to enhance a person's natural beauty. Making them feel confident, fabulous, and empowered. 
Elena - Senior Stylist
With over 20 years experience colouring and styling, Elena has a passion for hair and loves long hair styling. She is driven by the satisfaction of the guests once the perfect combination is discovered, loves to see guests excited with their dream hair.
When I'm not in the salon, you will find me …. Walking my dogs along the beach!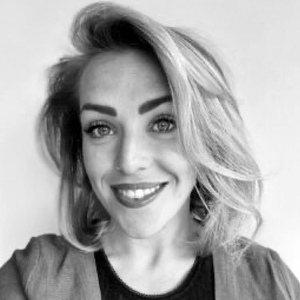 Emma - Senior Stylist
Introducing Emma, our talented emerging stylist at Oscar Oscar Salons Bondi! With a year and a half of official hairdressing experience and lifelong education from her mother, a seasoned hairdresser, her artistic skills and attention to detail shine through in every hairstyle.
Immerse yourself in the exceptional talent of Emma and book an appointment today to experience the perfect blend of style, creativity, and expertise!
When I'm not in the salon, you'll find me…? under the sea! I'm passionate about the ocean and all things in it! 
About the SALON
Oscar Oscar Salons has celebrated 30 years of creating award-winning and glamorous hair under the direction of celebrity hairdresser Oscar Cullinan, twice-awarded Australian Hairdresser of the Year. Making a return to Sydney, the new salon is now open and located within the flagship location of the beautiful Westfield Bondi Junction, alongside some of the hottest Australian boutiques and international designer brands. The soon-to-be new salon will boast a 6-star quality finish making it a private oasis, where guests can relax in an exclusive environment removed from the hustle and bustle of Bondi.
Our Sydney team is the créme de la créme of hairdressers. The very talented and creative team are always on point with the next colour evolution and precision style cuts. Our very personalised and prescriptive service means no matter what your hair concern we can provide you with a glamorous solution tailored to your exact needs and wants.