If you're looking for a simple hair-do that is perfect with corporate attire, pairs well with an evening gown or compliments your chic Saturday style, look no further than the polished pony. Expert stylist Hollie-Jay Smith from Oscar Oscar Toowoomba talks us through how to achieve a simple but oh-so sleek ponytail.
1. Starting with clean, towel dried hair, apply a heat protectant like our favourite Kérastase L'Incroyable to prevent damage from your thermal styling tools. Make sure to pay particular attention to the ends of your hair.
2. Using a paddle brush, blow-dry your hair smooth. L'Incroyable's frizz control properties should make this easily achievable. Once your hair is silky smooth, use your GHD styler to make any necessary touch ups for a sleek finish.
3. If you have thick hair, divide it into two sections from ear to ear. Once the top section is secured, use your paddle brush to smoothen and tie the bottom section using a snag-free elastic.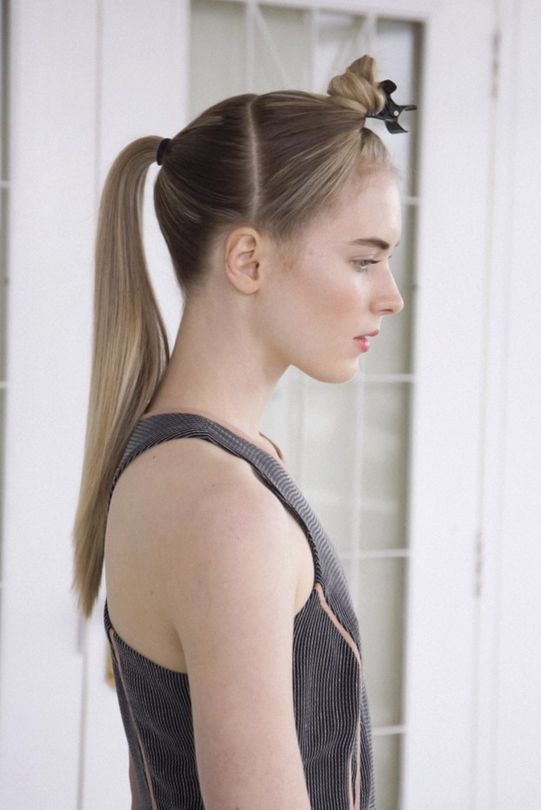 Tie your pony just above eye level to create maximum face lift effect. Once this is secured, use your paddle brush to smoothen and tie in the top section of your hair with the lower section.
If you have thinner hair, try tying the bottom section slightly below the top section to create a fuller look or simply brush, smoothen and tie your hair as one section.
4. Once your pony is looking sleek, use a hair spray to secure any fly aways around the hair line. For extra hold, you may also want to spray the entire pony about 20cm away from the hair. Try to use a hairspray that doesn't leave a 'crispy' effect.
Shu Uemura's 'Sheer Lacquer' is our favourite as it gives a strong hold with a touchable finish, so you can easily brush through the pony after application.
5. To finish, grab a small piece of hair from the bottom of the pony and wrap it around the elastic, securing with a bobby pin underneath.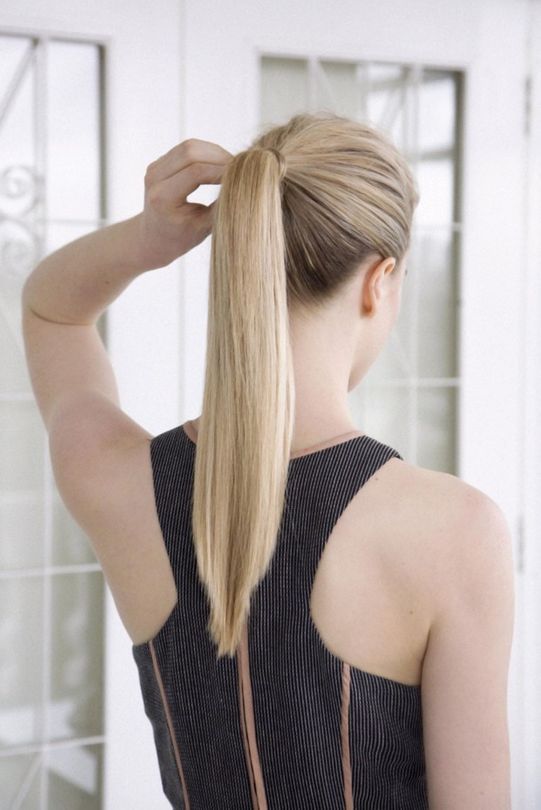 Viola! The perfect polished pony.